In just six short days the wait will finally be over, and FASHION MOB will be taking over The Style Network one city at a time. Join maiself, Ken Paves, Selita Ebanks  and Cat Deeley for the Fashion Mob one-hour special premiering Monday, May 28, at 8/7c. I'm so excited, I just can't hide it. FOR REALS.

What city do you want us to makeover?!
Fashion Mob Is Coming to Style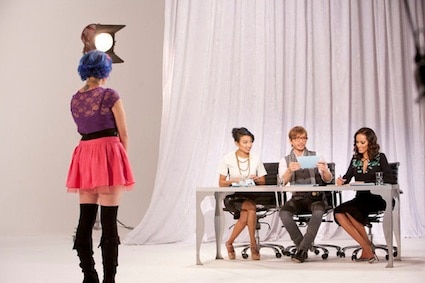 What do you get when you bring hundreds of style-challenged women together to compete for the transformation of a lifetime? A Fashion Mob!
Celeb hairstylist Ken Paves, How Do I Look? host Jeannie Mai and supermodel Selita Ebanks are looking for eight lucky women out of hundreds of hopefuls to receive the new look they desperately desire. This ultimate fantasy makeover event, hosted by TV star and style icon Cat Deeley, is coming to Style as a one-hour special premiering Monday, May 28, at 8/7c.
All the action takes place during one day, from the selection process and makeover consultation to the big reveal.
As hundreds of women stand in line, hoping they'll be chosen, Deeley listens to their style horror stories, checks out their shocking fashion faux-pas and even offers quick tips via her mobile makeover cart. Each woman must ultimately plead her case to Paves, Mai and Ebanks, who will determine the final list of participants. ??From a college student who dresses like a 40-year-old to a cancer survivor who wants to look like herself again, the chosen women undergo a radical transformation to bring out and enhance their own beauty—and some may have to step way too far out of their comfort zones.